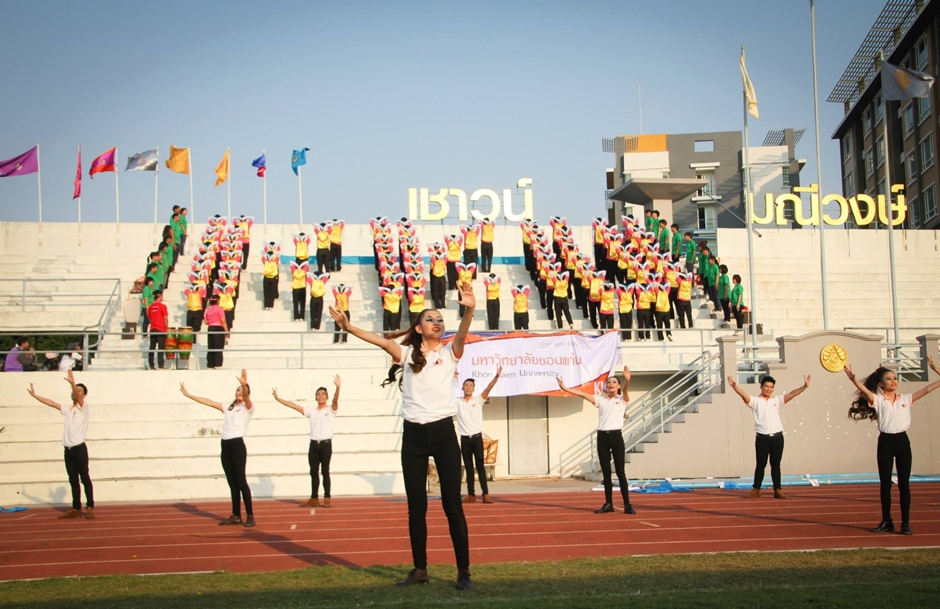 The Student Club of the Faculty of Public Health joined hands with the Student Development Division of The Faculty of Public Health in organizing 200 students to compete in the 33rd Public Health Relations Academics and Sports Competition Event. This event is held under the name Maprao Games at Burapha University Chonburi from the 30th of January until the 1st of February 2015. Under the event, there is an academic conference with research presentations by students in public health and an international sports competition is held in 5 categories; football, volleyball, basketball, takraw and petanque. This year the Faculty of Public Health Khon Kaen University won 3 awards; third place in petanque for the women team and the second prize for the cheerleaders' performance and second prize for the cheerleaders.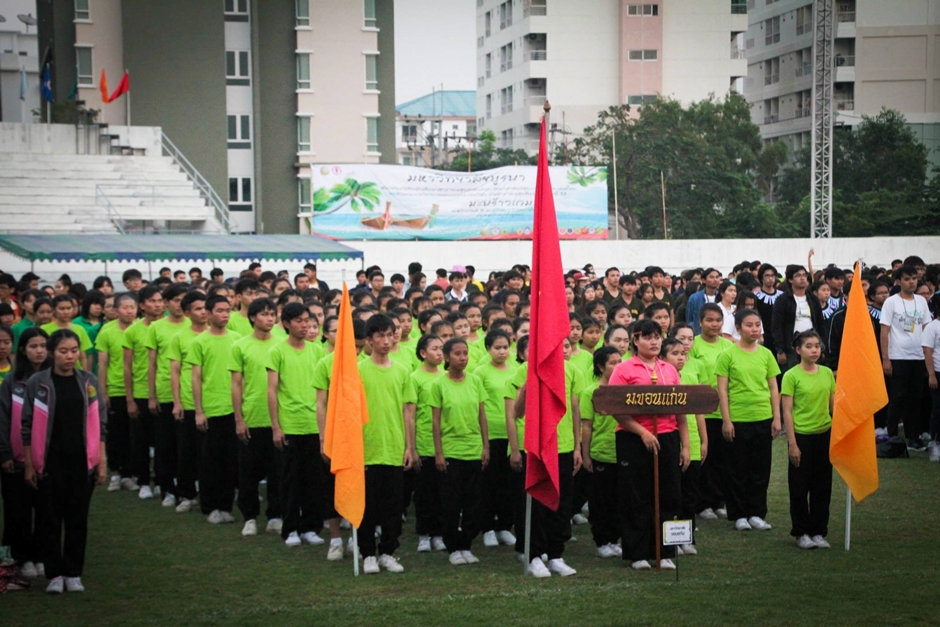 The academic conference and sports competition in public health relations is cooperation between the National Public Health Student Confederation of Thailand from 16 public health institutions all over the country. These institutions have formed a network which organizes sports competitions every year to build relations in the network, good health and to create sportsmanship among athletes. This year is the first time that the sports competition is held at the same time as an academic conference. The conference is held so that students of different institutions can exchange academic knowledge in public health. Assoc. Prof. Dr. Chulaporn Sota, Associate Dean for Student Development and Arts and Culture of the Faculty of Public Health and the student development committee traveled to Chonburi to oversee students closely.
The host of the competition is the Faculty of Public Health of Burapha University. The academic conference was appropriate and the sports competition amazing. Before the opening ceremony of the sports competition, a flag ceremony was held in which the flag was handed to the Faculty of Public Health of Khon Kaen University which will host next year's event; the 34th Public Health Relations Sports Competition.