Faculty News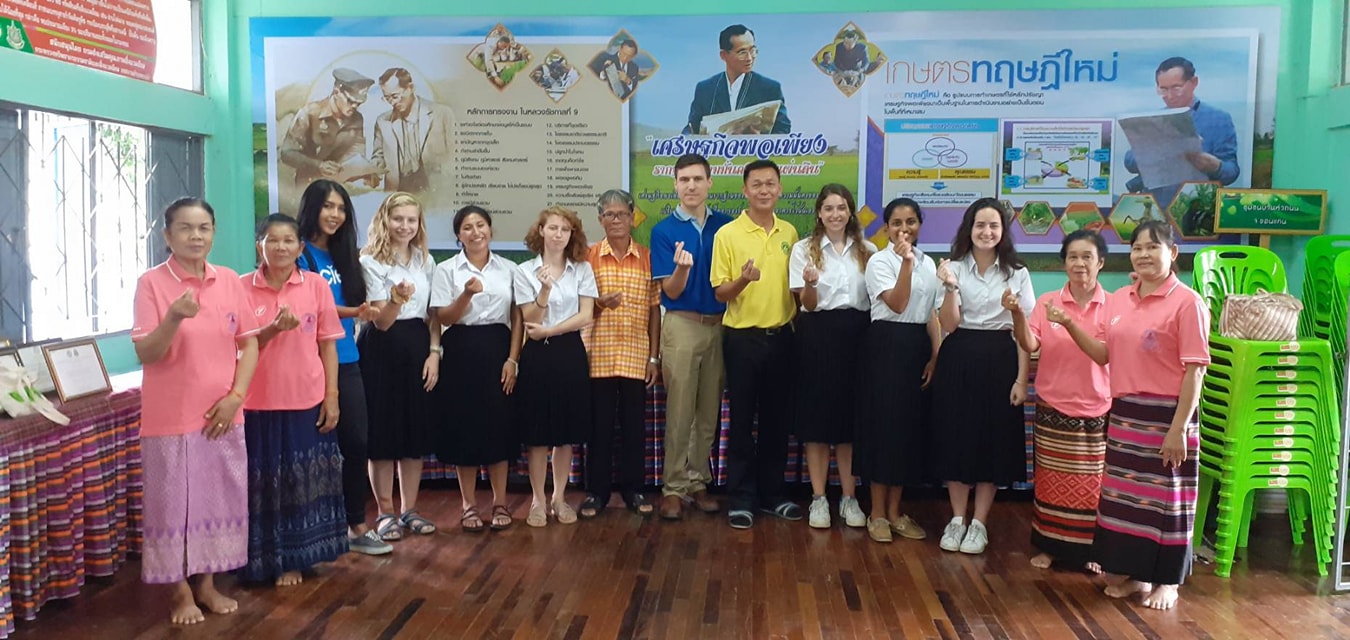 On September 10, 2019, six students from the Faculty of Public Health visited Ban Hua Thanon in Pra Lap Sub-District of Khon Kaen province. Students spent the morning hearing from Village Headman Krittaphas Prungsripanya at the village's "Zero Waste" education center. The students also walked through the village, visiting households to see demonstrations of composting, solid waste separation, and gardening.
This semi-urban village is well known for its "Zero Waste" program. The program has uniquely addressed the solid waste problem in the community through a multi-faceted approach, offering incentives to reduce waste generation, recycle used goods, and increase the value of waste products.
Currently, the village recognizes that they have 100% participation from the 300+ households in the village. From the 800 kg/day generated in 2013, solid waste has been reduced to around 300 kg/day now. And, of that amount, nearly 70% is organic, which is composted into fertilizer or used as animal feed. Another 60 to 70 kg/day is recycled, leaving only about 40 kg/day of solid waste that is collected weekly by the municipality and sent to the landfill.
Students participated in this site visit as part of the course, Public Health Management in Thailand, organized by Ajaan Anthony Kuster. This course analyzes the health system of Thailand in a very broad sense. In addition to healthcare delivery and financing, students are encouraged to consider the role of social determinants of health.